The IP Controller promo is finally starting. Marss' home&building automation at specil conditions!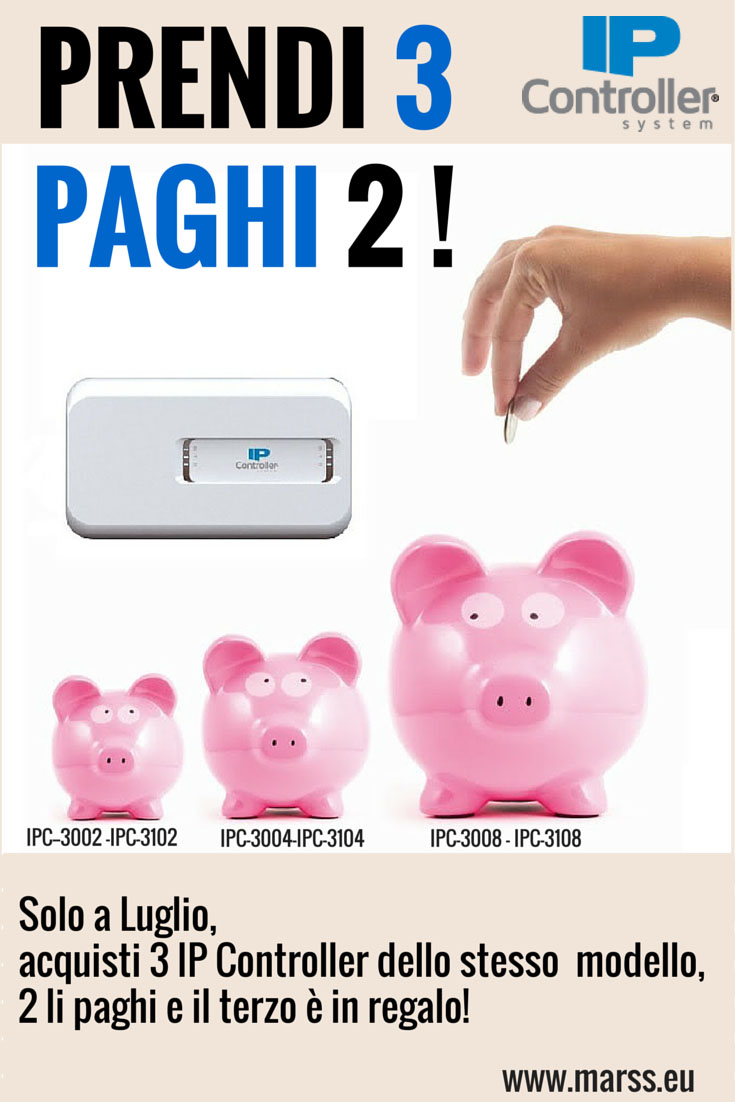 Terms of the promo:
Solely and exclusively at the purchase of 3 ip controller modules of the same model 3 "IP Controller serie IPC" you can apply the 3x2: pay for 2 module, the last on is for free
Promo reserved to the installer and only to MARSS Official Distributors
Promo is valid till 31 July 2015, while stocks last.
Order and informatio at info@marss.eu